FROM BEGINNER TO CLASSE 4
Our esf Puy Saint Vincent instructors will coach you throughout your progress thanks to a teaching adapted to your level.
The groups of 10 students are friendly and each student's motivation and abilities are taken into account!
with our group ski lessons, the objective is to have a maximum amount of fun on the slopes of our resort all throughout your stay!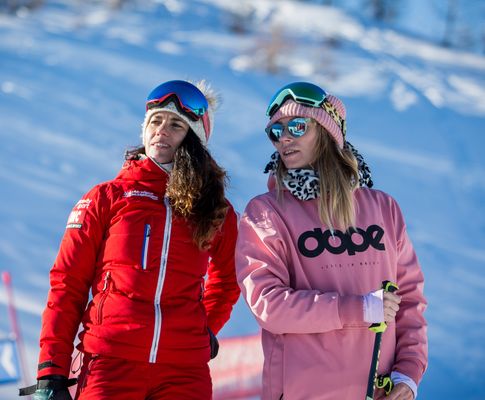 6 ski lessons
Morning
From Sunday to Friday
or
From Monday to Saturday

From beginner to classe 4
10.00am - 12.30pm
Meeting point 1600m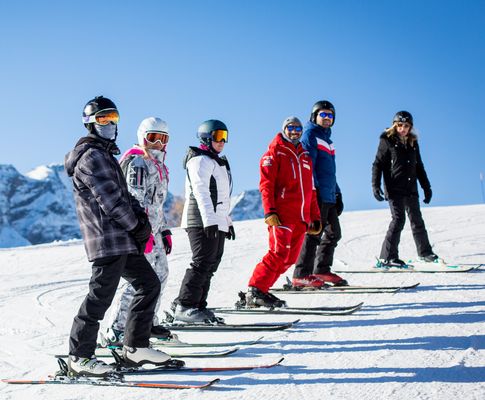 6 ski lessons
Morning
From Sunday to Friday
For beginners
10.00am - 12.30pm
Meeting point 1400m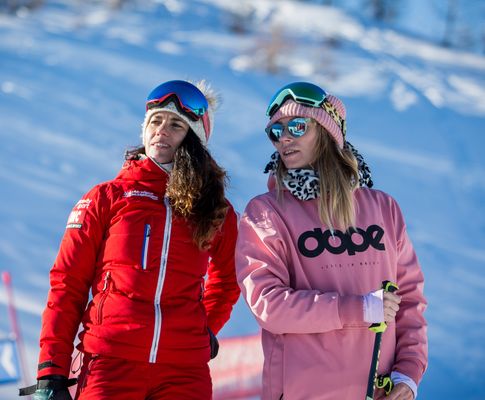 6 ski lessons
Morning
From Sunday to Friday
or
From Monday to Saturday

From beginner to classe 4
9.00am - 11.00am
Meeting point 1600m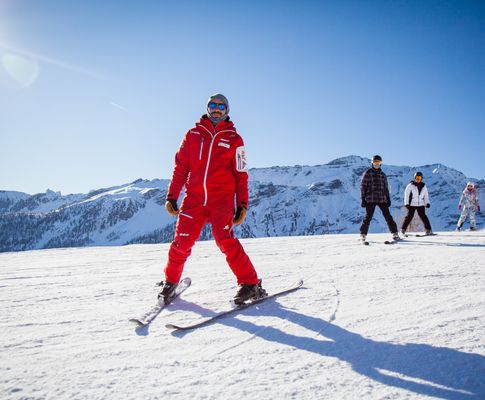 6 ski lessons
MIDDAY
From Sunday to Friday

From beginner and classe 1
11.00am - 1.00pm
Meeting point 1400m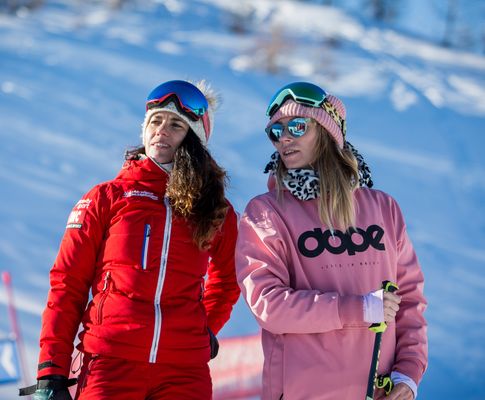 6 ski lessons
AFTERNOON
From Sunday to Friday

From beginner and classe 1
1.30pm - 4.00pm
Meeting point 1600m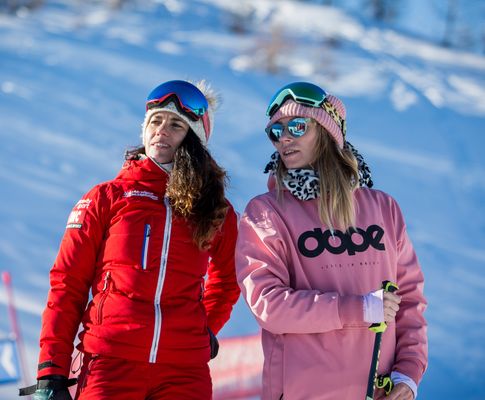 6 ski lessons
AFTERNOON
From Sunday to Friday

From beginner and classe 1
1.15pm - 3.15pm
Meeting point 1600m